Meet Our Owner & Founder
– Dr. Tim Kruse
"I believe in the integrity and trust of the doctor-patient relationship as the foundation of great healthcare. You can see me when you need to, how you need to. This is personalized care at its best, designed with your needs in mind, to achieve your optimal health."
Convenient, unrushed appointments

House Calls, Skype, Email and Text

No insurance billing, no hassles …and much more!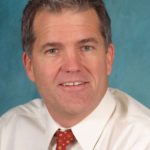 Dr. Tim has practiced Family Medicine in the Roaring Fork Valley since 1999. He has served as the Chairman of the Department of Medicine and as a member of the Medical Care Evaluation Committee at Valley View Hospital. Additionally, he served as a member of the Executive Committee at his former practice before founding his own practice in 2006.
After attending the first national conference on Concierge Medicine in 2005 and at the urging of many of his patients he founded the first concierge medicine practice in Colorado outside of the Denver area. "The model gives me the opportunity to go above and beyond for my patients, acting as their trusted medical advocate, getting them the care and resources they need when and where they need it. The major benefit of our practice…is time. A lack of time requires shortcuts. It breeds mediocrity. There is no substitute for time if medical excellence is the goal."